Replicate your pathetic little teenie-weenie for the world to laugh at!
EMP002 - Make your own vibrating dildo kit - $109.00
Add this item to your Shopping Cart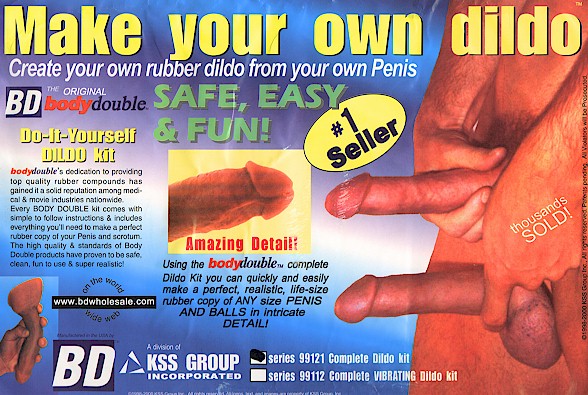 Check out the other products shown in this picture
Make a replica of your pathetic micro-cock to send your Mistress to decorate Her mantle! Give it as a gift to symbolize what you already know. She owns your pathetic cock and balls!
Mold a realistic copy of your teenie weenie-- a laughable lifesized dildo shaped just like your insignificant pee-shooter!! Fuck your ass with it..and see exactly why your wifey takes Her sexual frustrations out on Haggendaaz. Give it as a gift to the girl of your dreams just to hear her say, "do you still have the receipt? This one's broken!"
Watch the Ladies laugh at your minature rubber "mini-me."
Suck your own cock! Not like you wouldn't if you could reach it. The possibilities are endless. A true gag-gift that nobody could gag on.
Description: Using the bodydouble complete vibrating dildo kit you can safely, quickly and easily make a perfect, realistic, life-size rubber copy of any penis and balls in intricate detail. Even your tiny tinker toy! Every kit comes with simple, easy to follow instructions, a bucket to mix the compound in, a cylinder to make the replica in and top quality rubber compound to make the perfect replica of your penis and scrotum.
Product Category: Realistic Cocks realperson-mold


Product is made of: rubber